2019-2020 ARTISTIC COLLABORATORS
Choreographer Nicolo Fonte is known for his daring and original approach to dance. His work has been noted by critics for a unique movement language as well as a highly developed fusion of ideas, dance and design. Born in Brooklyn New York, Fonte started dancing at the age of 14. He studied at the Joffrey Ballet School in New York as well as at the San Francisco Ballet and New York City Ballet Schools while completing a Bachelor Degree of Fine Arts at SUNY Purchase. Upon graduation he danced with Peridance in NYC and later joined Les Grands Ballets Canadiens in Montreal, dancing in the works of Balanchine, Tudor, Kudelka and Spaniard Nacho Duato. Fonte subsequently joined Duato's Compañia Nacional de Danza in Madrid and forged a strong identity in the Spanish company for seven years - for both his dancing and his choreography. En los Segundos Ocultos, (In Hidden Seconds), one of three ballets Fonte made for the Spanish company, was hailed as a breakthrough work of great impact with the poetic vision of a mature artist and indeed this ballet established his presence on the European dance scene.
In 2000 Fonte retired from performing to devote himself full-time to his choreographic career. Since that time he has created or staged his ballets for The Dutch National Ballet, Houston Ballet, Royal Danish Ballet, Pennsylvania Ballet, Pacific Northwest Ballet, Ballet West, Royal Ballet of Flanders, Stuttgart Ballet, The Australian Ballet, The Göteborg Ballet, The Finnish National Ballet, Cedar Lake Contemporary Ballet, Oregon Ballet Theatre, The Perm Tchaikovsky Ballet, The Washington Ballet, Ballett Mainz, Ballett Nürnberg, Aspen Santa Fe Ballet, Complexions Contemporary Ballet, TANZ Ensemble Cathy Sharp, North Carolina Dance Theatre, Tulsa Ballet, Ballet British Columbia, Les Ballets Jazz de Montreal and Queensland Ballet.
Fonte received a Choo San Goh award for his 2002 collaboration with Pacific Northwest Ballet, Almost Tango, of which R.M. Campbell of the Seattle Post-Intelligencer wrote, "Fonte is a thinker, an architect who creates the new rather than reinvent the old. He is a master of manipulating space and creating relationships".
Almost Tango was also voted as one of Dance Europe's "Best Premiere's when it was re-staged for The Australian Ballet in 2004.
From 2002 to 2006 Nicolo enjoyed an ongoing creative partnership with The Göteborg Ballet in Sweden, creating and staging numerous works that helped establish the company's distinct profile. While in Göteborg he created his first full-length ballet, based on the life of Tchaikovsky. Widely acclaimed in the international press for Fonte's marriage of narrative skill and a contemporary choreographic language, Re: Tchaikovsky appeared on the "Best of 2005" lists of both Ballett-Tanz and Dance Europe. Fonte has also played an important role in the ongoing development of Aspen Santa Fe Ballet as one of that company's most popular guest choreographers. To date he has created eight highly successful works for ASFB that have toured throughout the US and overseas. Nicolo Fonte is currently the Resident Choreographer for Ballet West, in Salt Lake City, which began with the 2012-2013 season. He also became Resident Choreographer at Oregon Ballet Theatre beginning with the 2016 - 2017 season.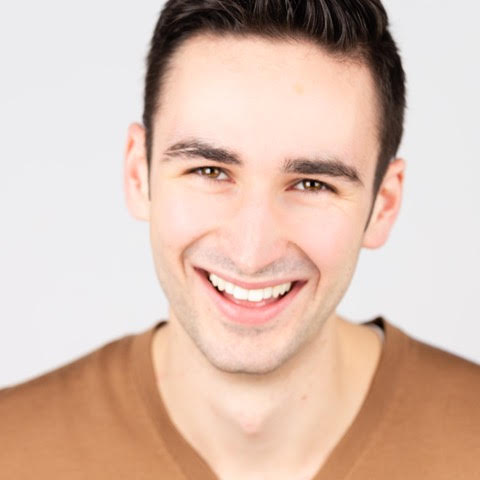 David Goodman-Edberg is overjoyed to continue collaborating with Eisenhower Dance Detroit as a lighting designer and production stage manager. Some highlights have included designs for Stephanie Pizzo's ARC and The Lovely Exchange, Laurie Eisenhower's The Wilding, and Edgar Zendejas's Common Ground. Based in Chicago, David has also designed with such companies as Cerqua Rivera Dance Theatre, Visceral Dance Chicago, Thodos Dance, Water Street Dance Milwaukee, Chicago Tap Theatre, Joel Hall Dancers, RE|dance group, Chicago Repertory Ballet, and Marlene Skog & Dancers, among others. He also designs frequently in Chicago's theater scene, exploring how his experience in dance lighting can inform his theatrical lighting and vice versa. daviddesignsthings.com
Christian Denice's professional dance experience includes Odyssey Dance Theatre, River North Dance Chicago, Company E, Montgomery Ballet, BODYTRAFFIC, and Les Ballets Jazz de Montreal. Christian teaches and choreographs nationally and internationally, and is currently on faculty at the Joffrey Academy Trainee Program and Hubbard Street Dance Chicago HSPro program. He has created new works for Odyssey Dance Theatre, River North Dance Chicago in collaboration with Frank Chaves, LEVELdance Chicago, DanceWorks Chicago, Interlochen Center for the Arts, METdance too, the Los Angeles Contemporary Dance Company, Visceral Dance Chicago, Missouri Contemporary Ballet, Western Michigan University, METdance Houston, Modern America Dance Company, Modas Dance, SALT II, and Wylliams/Henry Contemporary Dance Company. Christian is the 2015-2016 winner of the University of South Florida's Echo Choreographic Competition and the 2016 winner of the Joffrey Academy's Winning Works Choreographic competition. Christian was recently one of the guest choreographers for both DanceWorks Chicago's ChoreoLab and the Barton Movement's AXIS Connect in Los Angeles this past summer. Christiancurrently dances for Chicago based project company the Cambrians. In April 2016, Christian directed and choreographed a short dance film entitled "the watchers" filmed by Salt Lake City-based videographer Bryce Johnson. He is a certified Power Vinyasa yoga instructor and teaches for CorePower Yoga. For more information, please visit www.christiandenice.com.
Kerro Knox 3, Lighting Designer
Kerro Knox 3 is Associate Director of the new School of Music, Theatre and Dance at Oakland University where teaches lighting design and theatre history. He has designed scenery, costumes and lighting for numerous shows in his 20 years at Oakland. Kerro designs lighting regularly for Eisenhower Dance including tours to New York and Poland. With Take Root Dance Company he has gone to Korea and the bottom of the OU swimming pool. At Meadow Brook Theatre, he lit Angels in America: Millennium Approaches and And Then They Came for Me. He has also designed lighting for Stephanie Skura at The Joyce Theatre and Lincoln Center. He received his BA in American Studies from Yale College and his MFA in Technical Design and Production from the Yale School of Drama. He previously taught at Syracuse University and Stephen F. Austin State.
Tina Tomicic, Resident Costumer & Costume Designer
Tina Tomicic is a designer and creator of apparel and accessories for men, women and children. She has held positions such as Design Manager at Proenza Schouler in New York City and most recently Technical Designer at the Detroit based brand Z Ballerini. With over a decade of experience in the fashion industry, she brings her deep passion and knowledge of design and function to Eisenhower Dance. Tina holds a BFA in Fiber Design from the College for Creative Studies.